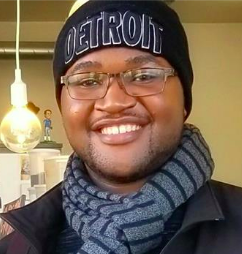 Gionni Crawford is a digital strategist and writer who partners with entities seeking to foster digital engagement through community engagement. Currently, he leads Blackbird Literacy's social media strategy. Gionni spent more than four years at Denha Media Group, a boutique communications agency, where he produced a series of web, print, and broadcast stories for diverse clientele. Gionni has bylines in TIME Magazine, Detroit Metro Times, and HBCU Buzz. Additionally, Gionni has served two years as a producer and media trainer for Link T.V., where his coverage on health disparities in Detroit inspired expanded coverage in Washington D.C. and Albuquerque, N.M. for the network. Gionni also served on the Youth Advisory Board for the Community Foundation of Southeast Michigan, where he organized a neighborhood clean up and advocated for funding to programs in Detroit's most marginalized neighborhoods.
Having faced several literacy barriers in the public school system as a Black Queer youth, Gionni is committed to empowering folks in Detroit through accessible literacy options. In 2011, Gionni partnered with the Detroit Police Department and WC3 to develop and facilitate media literacy workshops in conjunction with Michigan's Children, a statewide policy and advocacy group for youth. Later that year, the City of Detroit presented Gionni with a Spirit of Detroit award for his leadership in journalism.
In his downtime, Gionni enjoys the theatre (as a former thespian), and reading mystery and leadership books while losing himself in an alternative R&B playlist on SoundCloud—while tweeting about it, too. His favorite literary icons are James Baldwin, Toni Morrison, Langston Hughes, and Lorraine Hansberry. Words that Gionni lives by, "Love the art in yourself, not yourself in the art!" by Constantin Stanislavski.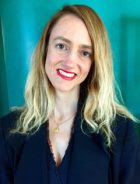 Tamara DeVine-Rinehart has a Master's from Wayne State University in Secondary Education with an emphasis on Physical Education through the Kinesiology, Health, and Sports Studies Department. She worked in this department through the College of Education and the Wayne State School of Medicine as a research assistant, studying adolescent obesity  and designing workout programs and materials for youth and families.
Along with the body, Tamara feels that training the mind by developing literacy and critical thinking is equally as important. She has worked in many schools around Detroit teaching English, Reading, English as a Second Language, and GED Prep. These include elementary, secondary, and adult education. She has also been involved in several curriculum development projects that weave together physical activity, literacy, and pro-social and individual health knowledge and behaviors. She considers her students and their families as the most important part of Detroit's revitalization and their education and well-being as essential investments in our city's future.
Most importantly, Tamara is a mother of an amazing daughter, Grace. 
Tamara is a founding member of Blackbird Literacy's board of directors.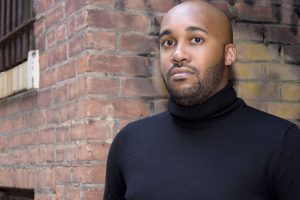 Aaron Foley is the newly appointed Neighborhood Storyteller for the City of Detroit. Prior to joining the city, he was editor of BLAC Detroit Magazine, a 35,000-circulation monthly glossy in Metro Detroit covering black life, arts and culture, and BLACDetroit.com, the magazine's companion news site. In 2015, he published a book "How to Live in Detroit Without Being a Jackass" (Belt Publishing), a social guidebook to living in the city. In summer 2017, he will publish an anthology of Detroit neighborhoods. He also freelances for several national and local publications, largely revolving around the culture of Detroit.
Aaron is a founding member of Blackbird Literacy's advisory board.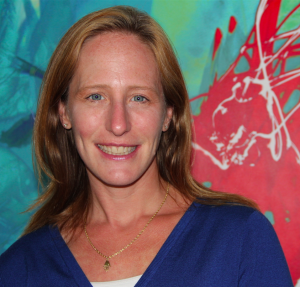 Meagan Heller is an experienced fundraising professional, who has spent the last 15 years working to improve the lives of individuals, communities and organizations throughout the nonprofit sector. In her current role as a grant consultant, she collaborates with small to mid-level nonprofit organizations to raise money and awareness through program development, research, and grant writing and management. Meagan's passion for social justice and causes that address America's economic, social, and political inequalities influences her work with clients to increase funding, compassion and understanding.
Meagan is Blackbird Literacy's grant writer and consultant.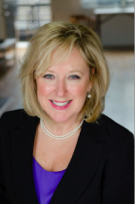 Kimberly Hughes is a native Detroiter. She was a State Farm Agent for 16 years in East Grand Rapids, Michigan, and has been a part of State Farm's Chicago Leadership Team for 8 years.
Prior to State Farm, Kim held positions with ITT, Hewlett Packard, the Detroit Red Wings and the United States government with the Department of the Air Force as well as the International Trade Administration.
She has received several awards including the Athena Award, the Women of Vision, the Distinguished Alumni Award from Davenport University, and the Spirit of State Farm award for community service.
Kimberly has been married to husband, Gregg, for 29 years. They have two children, Britt 28 and Brandon 26, along with a Yorkie Poo named Maki.
Kim is a founding member of Blackbird Literacy's board of directors.
Nick Nurse is an assistant
coach with the Toronto Raptors. Nurse developed a reputation for his work on the offensive end of the court following a successful tenure as a head coach in the NBA Development League.
Nurse coached the Rio Grande Valley Vipers to a 59-41 mark over two seasons and won the 2012-13 NBA D-League championship. Prior to taking the reins in Rio Grande, Nurse coached the Iowa Energy to an NBA D-League championship. For his accomplishments, Nurse was named the 2010-11 recipient of the Dennis Johnson Coach of the Year award. A three-time NBA Development League All-Star head coach, Nurse led the Energy to two Eastern Conference championships and one Central Division championship.
A graduate of the University of Northern Iowa, Nurse began his coaching career at the age of 23 when he became the head coach of Grand View College, making him the youngest college basketball coach in the United States.
Nurse coached in Europe for 11 years starting in 1996, winning nine championships and two Coach of the Year awards while earning six All-Star head coach selections in the British Basketball League.
Additionally, Nurse served as an assistant coach in the 2012 Olympics for the host British National Team.
Nick is a founding member of Blackbird Literacy's advisory board.

Valerie Vande Panne is an award-winning independent journalist. Her work has been featured in Columbia Journalism Review, Politico, Reuters, and Salon, among many other publications.  She's also been published en español e portugues.
Valerie is a former editor of Detroit's alt-weekly, the Metro Times, where she cultivated unparalleled coverage of race, diversity, culture, and development in Detroit. She is also a former news editor of High Times magazine, where she broke stories years before the mainstream media.
Valerie did not graduate from high school. She knows she was able to succeed because she can read. That's why she's passionate about literacy.
Valerie is a founding member of Blackbird Literacy's board of directors.